Garden Diamonds - The valuable plant combinations with Diamond Frost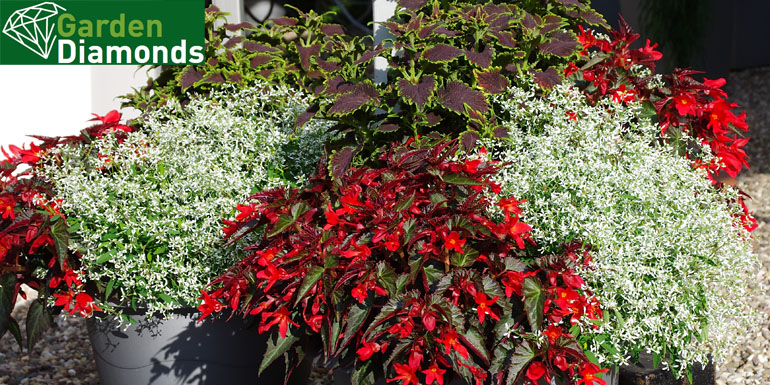 Garden Diamonds are a new premium segment for modern horticulture.
The combination of three varieties result in a high value product for the end consumer.
We recommend to pot the three young plants in a 15 or 17 cm pot for a good perception at retail.
Garden Diamonds - colourfull and trendy:
well proven combinations with 'Diamond Frost'
for bigger pot - 15 or 17 cm
uniform growth and flowering
---
Garden Diamonds - overview: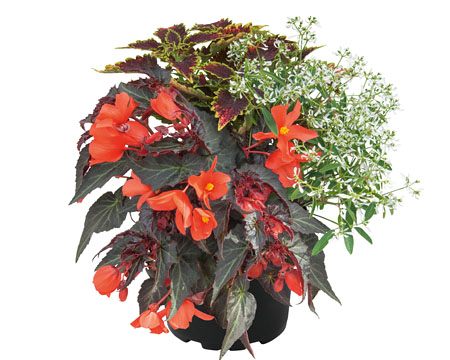 GardenDiamonds 'Dark Fire'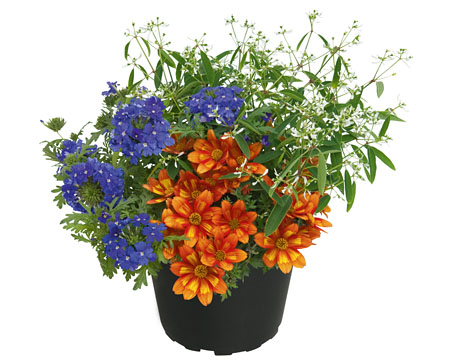 GardenDiamonds 'Funny Blue'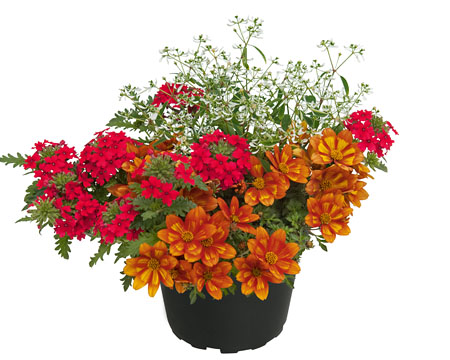 GardenDiamonds 'Funny Red'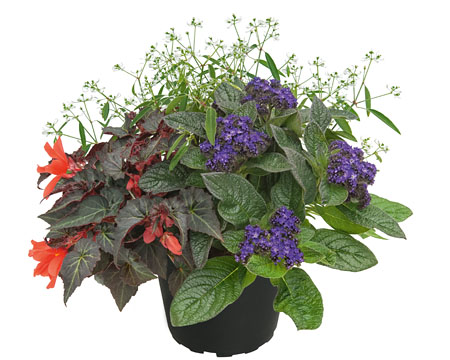 GardenDiamonds 'Midnight Elegance'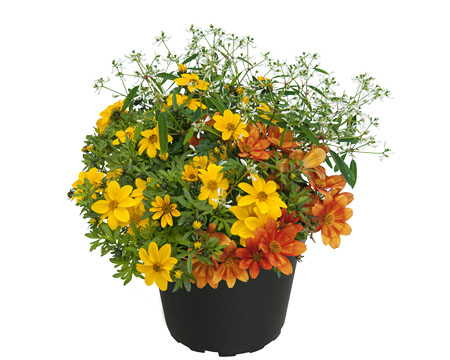 GardenDiamonds 'Sweet Funny'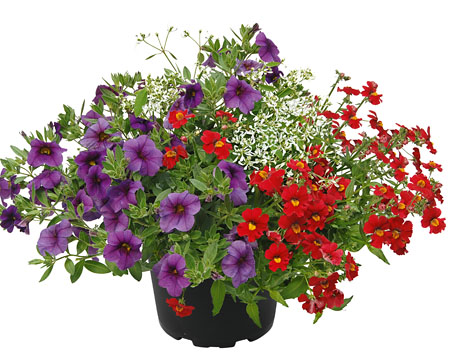 GardenDiamonds 'French Diamonds'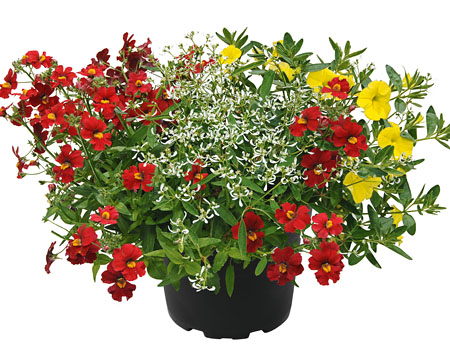 GardenDiamonds 'Spanish Diamonds'
back to the assortment overview
---