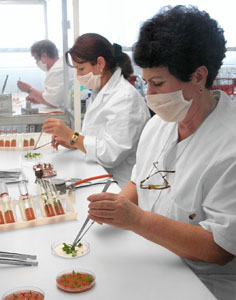 Research and development - in the best interst of the consumer.
For two decades, we at Kientzler and InnovaPlant are open for the advanatages of the modern biotecnology. Through international contacts and carefull listening to our customers it became very soon clear to us, what the positive approaches in research are: in the production of healthy plant material with efficient attributes.

Therefore one of our focus at InnovaPlant lays with the virus testing and -elimination, in order to enable healthy plant material to our partners and customers around the world.

We continuosly invest in the optimisation of our laboratories and the advanced training of our well educated employees, therewith our customers and the end consumer may have good success with our healthy plants.