| | |
| --- | --- |
| | |
Summer Colour - ideal for sales after the bedding plants season
Our Summer Colour programme, as a follow-up to the bedding plants season, extends the selling season with high-quality, innovative crops for the grower , adn fulfils the consumer's desire for beautiful, fresh plants all summer long. - Discuver the benefits of the Summer Colour programme for yourself , and give your customers what they are really looking for!


By end of May the new Silene 'Sparkling Rose' starts producing intens pink flowers and keeps on flowering till the autumn. Cold resistent, but not fully hardy, she grows up to a height of 40cm.



Rich in flowers, Stokesia 'Peachie's Pick' is a great summer plant with semi-double flowers from July till October.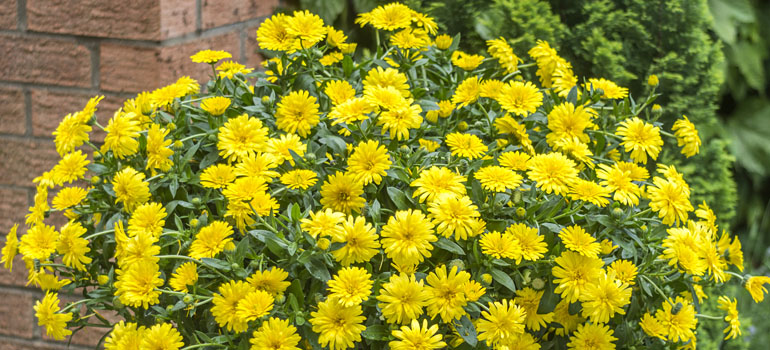 Powerdaisy 'Sunny' is a well branching Calendula, which flowers whole Summer. It is steril, self-cleaning and shows good restistance against mildew.
| | |
| --- | --- |
| Well branching and rich in flowers Rudbeckia Summerina 'Orange' brings forward big copper-orange flowers in summer. | The compact and well branched Cyperus 'Nofretete' is suitable for outdoor as well as indoor purpose. |
| | | |
| --- | --- | --- |
| Aeonium 'Tip Top' has a very compact, dense habit, constantly bringing forth a multitude of side shoots. | 'Violet Riot' is a bushy Salvia nemorosa with good flower performace. | The well branching Scabiosa 'Mariposa Blue' starts flowering end of May. Hardy! |
Unmatched performance: Salvia GoGo 'Scarlet' are its partner GoGo 'Purple' are interspecific, sterile selections of Salvia. They bring a multitude of bright flower spikes all summer long, and quickly develop into quite impressive specimens - up to 120 cm in height and width, emanating an aura of luminescence and all-season splendour. Spectacular in large, decorative containers, either in full sun or partial shade.

Salvia 'Midnight Candle' is a versatile S. farinacea with deep midnight-blue flower stems - early, floriferous and very robust.
| | | |
| --- | --- | --- |
| Round habit and full of blooms: Coreopsis are a perfect plant for summer sales and early Autumn Magic (Herbstzauber™). | Physostegia 'Snow Dragon': A precocious and floriferous selection of the "Obedient Plant", with distinctive, snow-white "dragon-head" flowers from late June onwards. | These highly valued selections of Scabiosa are at their peak for June-sales. |
| | | |
| --- | --- | --- |
| | | |
| Veronique is a group of upright growing, fully hardy Veronica with white, pink or blue flower clolours. | | With their countless little lilac-blue florets over silver-green foliage Nepeta 'Cat's Meow' and 'Pursian Blue' are veritable flowering machines - and a fully hardy garden perennial as well. |


What makes Echinacea Conetto™ so outstanding is the extremely fast crop time, without any need for vernalization. The bushy-compact Conetto™-duet (Coco and Melon) brings forth a multitude of densely branched flowers in pink and white up to the first frost. Potted in March in a 2L container the 30cm tall Conetto are ready for sale in June. Not reliably hardy; requieres protection and good drainage in winter.



Anyone who has grown Cleome 'Señorita Rosalita' will be equally enthused by 'Señorita Blanca'. Both varieties are interspecific hybrids generated in our own breeding department - robust, excellent branching, non-stop flowering, and without the spines usually associated with Cleome. Excellent as a post-season crop for large containers, and planting later with outdoor cultivation will reliably produce more compact, high-quality plants. A true eye-catcher: the orchid-like flowers contrast nicely with the decorative foliage.
| | | |
| --- | --- | --- |
| | | |
| | Rich in flowers and with a bushy plant habit, Phlox Summerstars are a highly appreciated addition in the summer container-assortment of Kientzler. The two varieties 'Lavend ofr' and 'Rose' are sun-loving and easy to care. They start flowering mid of June. | Opening Act' is a group of compact and well branching Phloy hybrids with pink or white flowers, showing a good heat tolerance and resistance against mildew. |

'Totally Yellow': an everlasting extraordinaire - extremely floriferous, especially robust, with healthy dark-green foliage, early to flower, with 6 cm large, brilliant gold flower heads. Compact in habit, but robust enough to work well in combos. Long flowering season, ideal for the entire sales season! Convincing to both the professional grower as well as to the consumer.

The Chocamochas "chocolate flower" bred by the renowned British company Thompson & Morgan is loved all around the globe! The elegant, velvety dark maroon-brown flowers emit a luscious cocoa scent. We offer a range of high-end marketing tools to trigger impulse sales at retail.

Chrysocephalum 'Desert Cold' is an improved form of the Australian native is particularly long-flowering and floriferous; great for summer and early-autumn sales.


A series of winter-hardy "Iceflowers" that flower profusely in bright colours - and are quick in cultivation. The Delosperma WHEELS OF WONDER varieties bring forth particularly large flowers that also open on lessthansunny days, and are perfect companions at retail with groundcover Sedum varieties.



The hardy Gypsophila 'Summer Sparkles' shows a rich flower show on a compact, well branched plant. Starting by mid of June, the plants re-blooms three weeks after the first flowers are spent.
| | | |
| --- | --- | --- |
| The extremely robust and healthy Everlast™ varieties offer high-performance garden gerberas that are reliably hardy when planted in somewhat sheltered, well-drained locations. | This exciting new variety 'Gold Medal' is an interspecific hybrid between two Tagetes species. Compared with seed-raised varieties, 'Gold Medal' not only flowers much earlier and is more floriferous, but also performs reliably all summer long, is self-cleaning and sterile. Exceptional in combos, or as a specimen plant. | Hardy Shasta daisies are an ideal summer crop. 'Angel', which starts flowering as early as May, showes great reblooming over summer. |
Kniphofia Popsicle offer a bright bouquet of flowers in four colours. Flower time of these day neutral varieties only depends on their age and temperature during cultivation.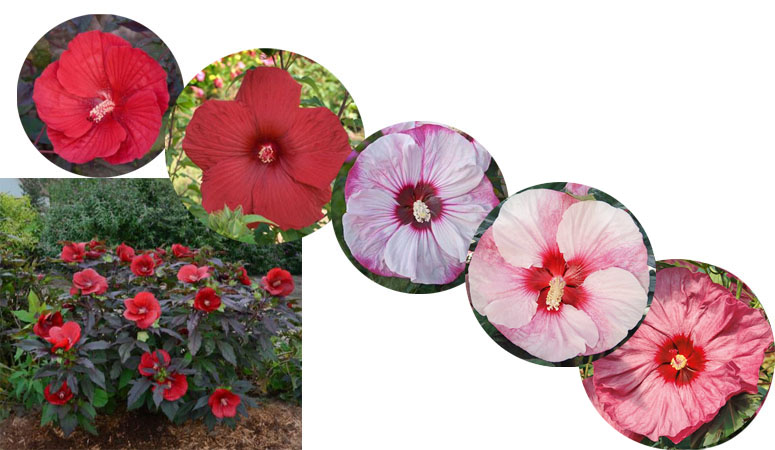 Hibiscus Summerific are impressive perennials with huge flowers.


As breeding result out of an inter-specific cross, Digitalis 'Illumination Flame' flowers all summer long from June till the first frost. Potted in March, the plants develop to great container specimens for terrace or the garden.



'Tuscan Sun' is a compact selection of the perennial Ox-eye (Heliopsis). It sports large, golden-yellow flowers from June through to the first frost. Attractive summer crop for summer and autumn sales, but also an excellent and fully hardy garden perennial with additional potential as a cut-flower.
| | | |
| --- | --- | --- |
| Gaura 'Rosyjane' showes bicolored flowers on upright spikes; excellent remontant characteristics. | A perennial geranium that flowers all season long, with non-stop appeal - 'Rozanne™' is the tried-and-true variety in the Kientzler assortment. | Oenothera 'Lemon Drop' is bushy in habit, thus ideal for larger containers, hanging baskets and mixed window boxes. |
BUZZ™ - the new generation of the popular "butterfly bush"! Intense breeding has taken to hitherto rather coarse and wildlooking shrub to a whole new level of interest for growers and consumer: BUZZ™ varieties are extremely compact and bushy in habit! Ideal for staggered production and sales from summer well into autumn. Wonderful as container specimen, but also perfect for mixed combos.
Buddleja BUZZ™ sind in fünf Farben verfügbar.
---
Übersicht
Amounts and dates given in this table serve as guidance level. Please contact our regional partners for detailed cultural guidelines for your territory.
---
Please note:
Herbstzauber™ is a registered trademark owned by InnovaPlant GmbH & Co. KG
Everlast™, is a registered trademark owned by Kientzler GmbH & Co. KG
BUZZ™, Conetto, are registered trademarks owned by Proven Winners Ltd.
Application and protection is a continous and dynamic process and varies between the European countries - updated status information is available upon request.